Admission to Shark & Ray Rescue Centre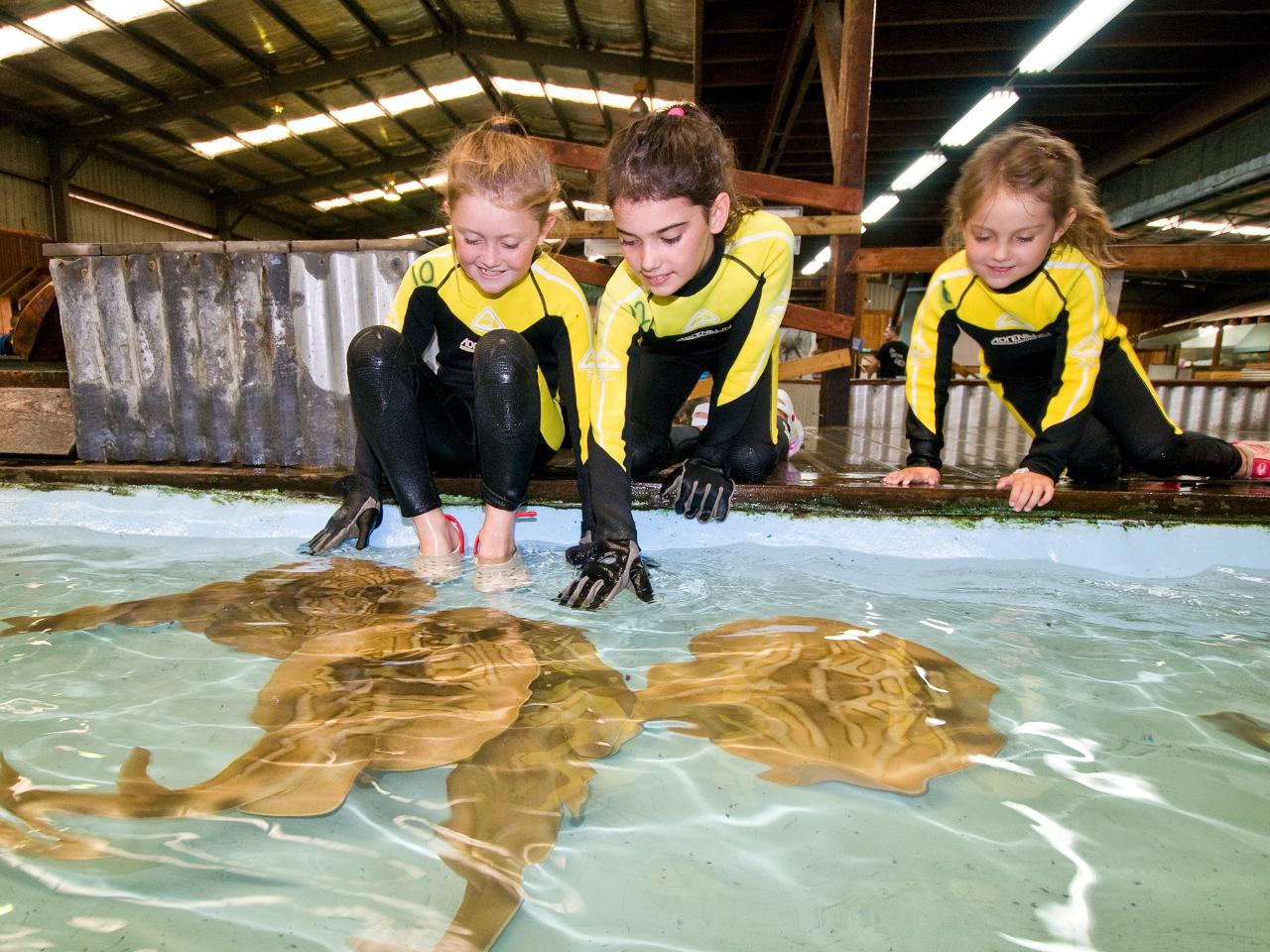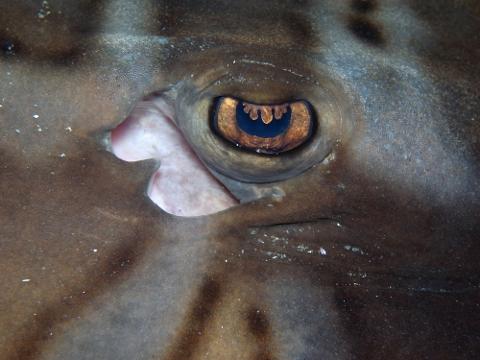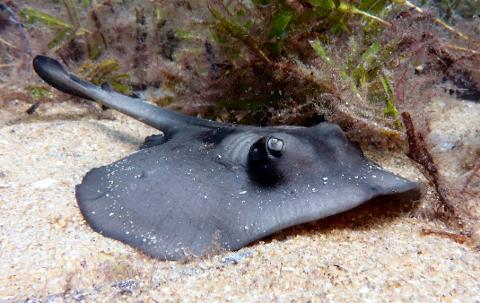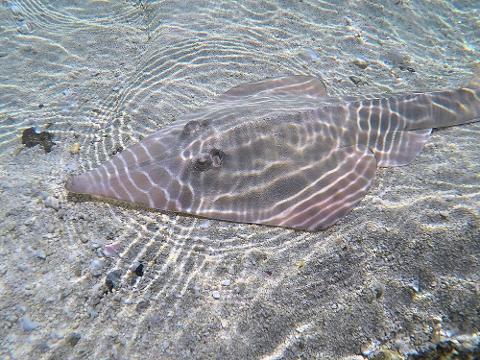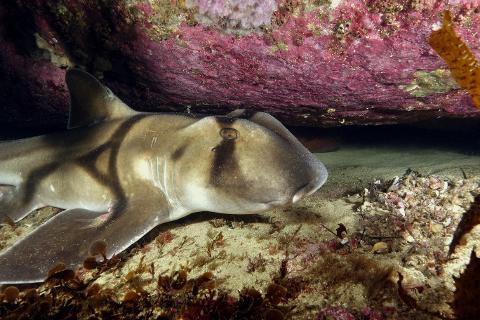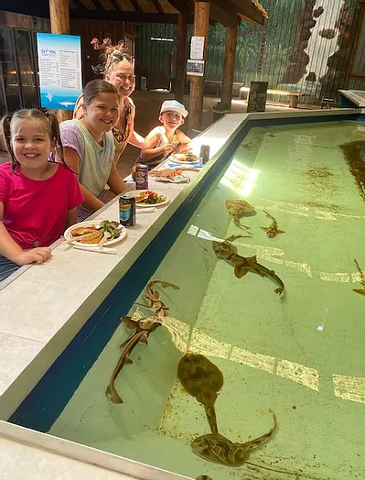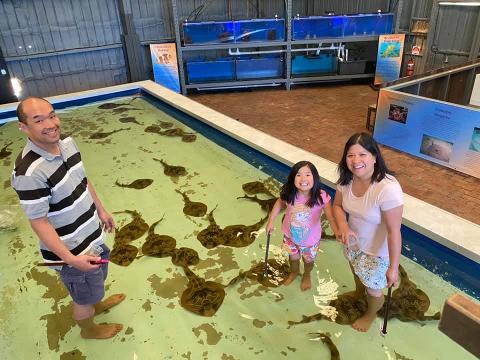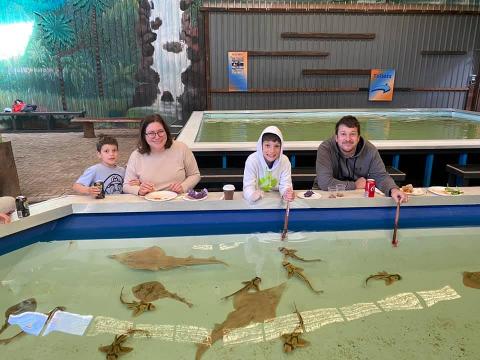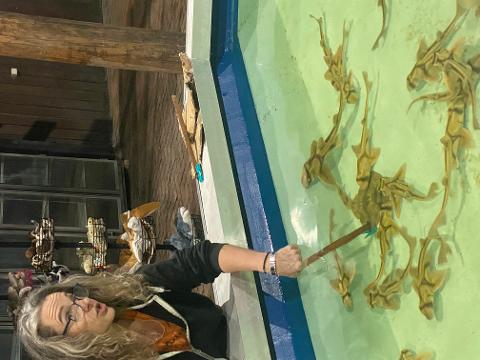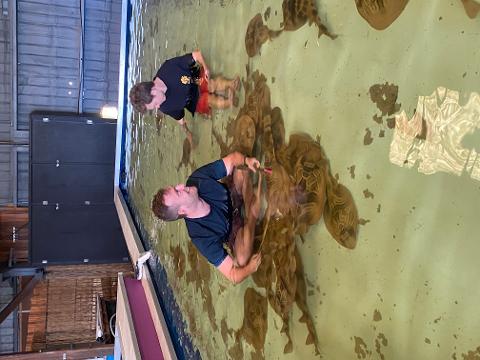 Duration: 90 Minutes (approx.)
Location: Bobs Farm, NSW
Product code: ADMITSRRC
Booking online is easy!
Step 1) Select how many tickets you need.
Step 2) Select how many Shark & Ray Water Walks and Shark & Ray Food Kits you want for your visit
Step 3) Enter your details and pay.
That's it!
** Dine and Discover accepted! **
Book online and pay now and when you arrive at the centre, we will refund you the value of your Dine & Discover vouchers.

A note about booking times: Running Late? Don't stress, its no problem, we automatically keep your spot for you.
Our goal is to treat as many injured sharks and rays as possible and get them rehoused. We also save a range of fish that would have otherwise been sold as food.
Mega Passes: Save on your next visit
Includes a Free Extra Shark'n'Ray Feed PLUS Walk in Water with the sharks and rays and free large ray food .
At the Shark & Ray Rescue Centre, you'll find hundreds of sharks, rays, fish and other marine life. You'll be able to get right up close and personal with some amazing sea creatures like:Blue Spotted Eagle Rays
Blue Spotted Eagle Rays

Smooth Rays

Port Jackson Sharks

Blue Spotted Maskrays

Eastern Fiddler Rays

Australian Stingaree

Shovelnose Rays

Gummy Sharks

Clownfish

Octopus

Longfinned Eels

... and more
Our all-weather location
Our fully enclosed site is located at:
686 Marsh Road,
Bobs Farm, NSW, 2316.
Turn at the Go Karts Sign as you're heading towards Nelson Bay.
What to bring
Clothing
If you plan to go in the water you should bring your swimmers, a shirt or rashy (you must have something to cover you up top) and something for your feet if you prefer. Don't forget a towel!
We do not provide wetsuits or waders as part of our COVID-19 safety plan.
For those who aren't going in the water you are free to wear whatever you are most comfortable in.
Human Food and Drink
We have the Shark and Ray Cafe on site for anyone who would like to dine with the sharks and rays. For everyone else, you are free to bring your own food and drink with you.
Fish, Shark and Ray Food
For the health and wellbeing of our sharks, rays and other residents, we do not allow the feeding of our animals with anything other than the shark and ray food sold on site.